Get a weed-free, healthy lawn now! Metro Atlanta Georgia and surrounding areas, we are at your service!
You're moments away from a more beautiful lawn!
Get Your Free Estimate Today!
Lawn Care Guaranteed Green® Moutain Park, Ga
Good day Moutain Park Residents! Guaranteed Green here. Your #1 lawn care treatment provider serving Moutain Park, Ga and surrounding Metro Atlanta cities. Here at Guaranteed Green we offer multiple comprehensive lawn treatment programs. Protecting your lawn from invasive weeds, mosquitos, fleas, fire ants, and many other harmful insects.
Lawn care isn't a job to us it's our passion. Our Healthy Turf Guaranteed Program covers all treatment services from pre & post emergent weed control, crabgrass control, lawn fertilization, dollar spot control, brown patch control, and armyworm control.
Call us today at (770) 599-2774 for a free instant quote!
The lawn care program of Guaranteed Green® is a no brainer for any Moutain Park, Ga resident. We analyze your lawn, grass type, and soil condition before moving on to the process. Rather you have bermuda, zoysia, or fescue grass we have the perfect lawn care program for your property. Timing our pre-emergent applications perfectly to protect your lawn from weeds like Poa Annua, Chickweed, and Henbit.
Weed Control & Fertilization
Our specialized weed control and custom blended fertilizer applications will destroy any unwanted weed in the way of establishing healthy turf growth. Nothing but the best products are chosen from the market guaranteeing the best results to any Moutain Park, Ga lawn.
Our complete balance year-round weed control & fertilization will address any issue hindering you from having a weed-free healthy green lawn. Our treatment program also includes insect control, disease control, micro nutrients, macro nutrients, bio-nutrients, and lime supplements to balance the pH of your soil in Moutain Park.
Have you seen any spiders, cockroaches, or earwigs along the barrier outside your home? We also provide the best outdoor perimeter pest control in Moutain Park, Georgia.
Get your active line of defense against the invading insects and pests with our outside perimeter pest control program. Our Guaranteed Pest Free Program will keep insects out.
Mosquito Control in Moutain Park, Georgia
Mosquitos can be dangerous and a big hindrance to spending time in your backyard or front lawn. Don't let the mosquitos invade your privacy and harm your health. We provide mosquito control services to save you and your loved ones from harmful diseases that mosquitos transmit.
Providing you with a mosquito-free zone around your lawn and house our team will continue to preform detailed inspections to locate and eradicate any mosquito larvae giving you long-lasting protection against the harmful diseases that mosquitos transmit, like Zika.
We also provide commercial mosquito control services in Moutain Park, Georgia. No matter if your campground, tennis court, or parks are under attack from uninvited mosquitos, we provide foolproof of pest control to keep these biting creatures away.
Tree And Shrub Care in Moutain Park, Georgia
If not maintained properly trees and shrubs can become targeted areas for insects and diseases. You can get our tree and shrub care treatment program today to protect your landscapes health.
If you have just planted new trees and shrubs it is very important they receive the adequate nutrion that is needed for survival.
We provide comprehensive tree and shrub care in Moutain Park with different applications depending on your landscape. Our program includes quality fertilizers, insecticides, fungicides, horticulture oil, and miticides.
Lawn Care Fire Ant Control
Are you frustrated with red and black fire ants digging mounds in different parts of lawn?
The invasive fire ants you have been ignoring can be very dangerous for your property and most importantly your family. These red ants can eat up the roots of your favorite plant even before you get the hint of it. The fire ants can create their mounds anywhere, and home remedies might not work for them.
Get a complete and secure fire ant control to mitigate the risk of losing your plants and the allergic sting of fire ants to your kids and pets. Our 100% guaranteed and secure fire ant control program offers you:
All year round protection.
We work on destroying existing colonies and preventing any new infestations.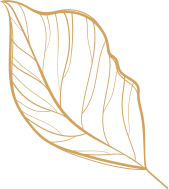 We have spent several years making Metro Atlanta, Georgia, and surrounding cities beautiful and safe as possible. Choose us because…
Reach out today and get one step closer to your beautiful, healthy green, pest free lawn!